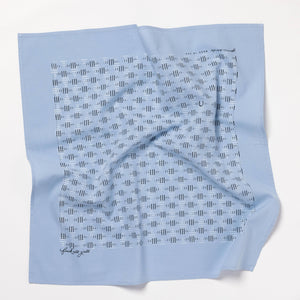 Jenni Earle
Fuck All Y'all Bandana
This Fuck All Y'all bandana is hand-dyed and printed with the hand-drawn design words "fuck all y'all" on one corner. With elements pulled from mid-century modern inspiration, this design reminds us that sometimes in the journey of growing into our authenticity, the best response is "fuck all y'all."
Hiking, pet adornment, gifts, camping, golfing, yoga, gardening, and just some gorgeous, on-trend, western style - perfect accessory, the bandana has so many uses!
These are small batch, made in the USA, bandanas to be used as talismans to help you remember every day that you are so much stronger and more capable than you know.
Size is approximately  21"x21"
Hand-drawn, screenprinted, and dyed with 100% southern grown + milled cotton in Winston-Salem, North Carolina. 
Machine wash cold - slight fading to be expected
© jenni earle 2023
Regular price
$34.00
$0.00
---
More from this collection